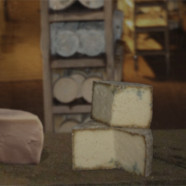 The Principality of Asturias, located in northern Spain, covers more than 6500 square miles area. Due to the influence of the Atlantic Ocean, the climate of Asturias is humid and temperate, which makes the temperatures milder in summer and moderates the harsh winter. The nature of Asturias has been an inseparable part of its history. Its green landscape, the steep mountains, and the turbulent sea have left this ancient Kingdom unaltered in its customs, culture, and legends. No doubt, it is a natural paradise.
In Asturias, nature is found to be the best ally the cheese industry has. From caves provide constant humidity and temperature, to livestock farming, centered on cows, goats and sheep fed by the Asturian farms and mountains, has made it possible to obtain a great variety of cheeses using a single type of milk or mixtures of the different types.
This cheese-producing tradition has been kept and, nowadays, technology makes it possible for the necessary and required quality and health levels to be complied with while following the "instructions" for a handcrafted preparation process, in order for consumers to simply taste and enjoy Asturian cheese with total peace of mind.
Many of our cheeses have been recognized by means of diverse stamps of quality. Thus, Asturias has several Denominations of Origin and Protected Geographical Indications for: cheeses, ciders, sausages, vegetables, foods of ecological production, etc. These protection systems take charge of looking after the execution of some strict requirements that allow to assure the great quality of these products, and that they suppose a competitive advantage at the time of their commercialization.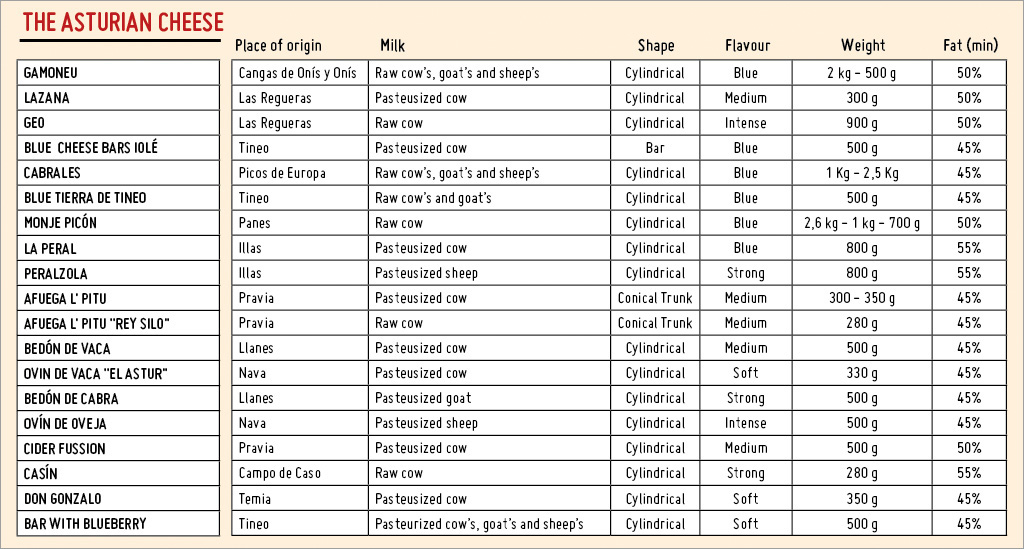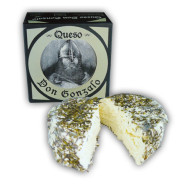 It is a semi-soft cheese, handcrafted from pasteurized cow's milk, lactic ferments, spices, animal rennet and salt, which is molded in roller shape and is covered with fine herbs and spices. The interior cut is clean, compact, without eyes and very creamy. It looses when it's taken out of the vacuum. Fine texture of fresh cheese and soft pasta. Very strong smell of lactic aromas and spiced green herbs, thyme, with hints of wild flowers. Lactic acid flavours conjugated with the taste of herbs, the palate is melting and greasy, with mild paste that reminds of Afuega'l Pitu cheese. Aftertaste marked by the combination of acidity and herbs. Format Product format characteristics: Place of Origin: Temia Milk: Pasteurized cow Shape: Cylindrical Flavour: Soft Weight: 350 grams Fat (min): 45...
read more